Solstice Restorative Yoga & Thai Massage Celebration Workshops: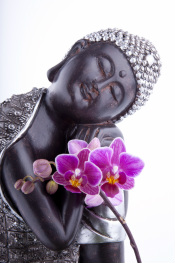 AUTUMN SOLSTICE:
Join us in welcoming the fall season with celebrating the autumn solstice and the changing colors of the leaves. In 2014, the autumnal equinox/autumn solstice brings the fall season to the Northern Hemisphere on: September 22 at 10:29 P.M. EDT. From here on, the temperatures begin to drop and the days start to get shorter than the night.

With the Autumn Solstice Restorative Yoga and Thai Massage Workshop, you will practice earthy restorative poses and receive Thai Massage from Chrys Muszka (Registered Yoga Instructor and Certifeid Thai Massage Therapist) to help you transition from summer to fall. You'll leave feeling refreshed and recharged for the fall season.

In Restorative Yoga, the body is fully supported with props to facilitate deep opening, relaxation and release. It is soothing, healing, and truly calming! Restorative yoga stimulates the body's relaxation response thus combating stress and counteracting stress-related conditions. Mental and emotional benefits include feeling calm, well- rested, clear-headed and emotionally centered.

The goal of Thai Yoga massage is to help physically align the energies within the body so a constant flow can happen. The massage focuses on the major meridians (energy lines) to harmonize the body as well as undo and prevent energy blocks. This helps heal injuries and also prevent sickness. What makes this massage unique is that it is practiced on the floor and incorporates yoga stretches and pressure points. It is a great complimentary practice to yoga.

Note: Restorative Yoga and Thai massage is practiced with the client fully clothed, so remember to wear loose comfortable clothing that you can move freely in.

Date: Sunday September 21st, 2014
Instructor: Chys Muszka
Time: 6:00pm-7:30pm
Fees: $25 +HST
Pre-register by Sept. 19th, 2014 to reserve your place. Maximum 15 students.
---