SHAKE YOUR SOUL®: The Yoga of Dance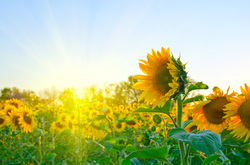 The Yoga of Dance is an experience of dancing from the inside out. In this unique approach to mind-body exercise you discover your soul in motion. In addition to all the traditional benefits of exercise, you experience the added joy of your spirit inspiring you, inspiring your movement and bringing inspiration to your life!
Feeling and expressing joy is at the core of Shake Your Soul. We can "train" our brain through our bodies to experience joy! Along with experiencing joy we can train our body-mind to experience other states of well-being as we learn to move with a sense of freedom, relaxation, strength, power, heartfulness and grace. In other words burn calories as you dance towards enlightenment!
What you GAIN:
Release body tensions that inhibit your flow of energy and learn to trust your body's intrinsic ability to dance.

Find the richness of expression underneath your own skin and the permission to meet and express the fullness of self.

Strengthen your pelvic and visceral core, which holds the fuel source of your energy.

Awaken your chakras or body energy centers through music and movement!

Connect with others, experiencing community and support through dance.
---
Instructor: Natalia Ria
Date: Tuesday June 24th, 2014 at 7:30pm
Cost: $12 (HST included)
Deadline to Register: June 20th, 2014


Natalia Ria is an Empowerment Coach, Healer, Speaker and Soul Mentor. In her early twenties, Natalia encountered life challenges that sent her into a downward spiral of destruction and deteriorating physical and mental health. This lead her to quit her corporate job and embark on a journey to an ashram in India in search of healing. While at the ashram, Natalia experienced an awakening and a longing to reconnect to her true self, which lead her to pursue studies in healing modalities that explored the interrelationship between body, mind and soul. Years into her healing journey a belief that drives her work to this day was born: the paths are many, but the destination is always one: the Heart and the return to the compassion and love within oneself.

---