Mindfulness-Based Cognitive Behaviour Therapy: 8-Week Program w/ Chau Du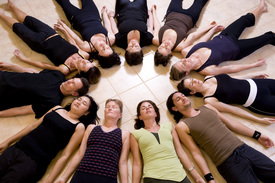 Mindfulness is a way of learning to relate directly to whatever is happening in your life, with self-compassion, awareness and openness. It is a way of taking charge of your life and a way of doing something for yourself that no one else can do for you as you work with your own stress, pain, illness, and the challenges and demands of everyday life.

In contrast, you have probably encountered moments of "mindlessness" — a loss of awareness, and a sense of living mechanically or "automatic pilot". Restoring within yourself a balanced sense of health and well being requires increased awareness of all aspects of self, including body and mind,heart and soul. Mindfulness-based stress reduction is intended to ignite this inner capacity and infuse your life with awareness.
---
What is Mindfulness-Based Cognitive Behaviour Therapy?

MBCT is based on the Mindfulness-Based Stress Reduction (MBSR) eight-week program, developed by Jon Kabat-Zinn. Research shows that MBSR is enormously empowering for patients with chronic pain, hypertension, heart disease, cancer, and gastrointestinal disorders, as well as for psychological problems such as anxiety and panic.

Mindfulness-Based Cognitive Therapy grew from this work. Zindel Segal, Mark Williams and John Teasdale adapted the MBSR program so it could be used specifically for people who had suffered repeated bouts of depression in their lives.

How will Mindfulness Help me with depression, anxiety, anger, stress or addiction?

It will help you discover what makes you vulnerable to downward mood spirals, and why you get stuck at the bottom of the spiral.
It will help you see the connection between downward spirals and: High standards that oppress us or feelings that we are simply "not good enough"
Ways we put pressure on ourselves or make ourselves miserable with overwork

What to Expect

In the MBCT program, participants meet together as a class (with an instructor) for 8 weekly 2-hour classes plus one all day session between weeks 5 and 7. The main 'work' of the program is done at home between classes, using CDs with guided meditations that support participants' developing practice outside of class. In each class, you have an opportunity to talk about your experiences with the home practices, the obstacles that inevitably arise, and how to deal with them skillfully. Each class is organized around a theme that is explored through both group inquiry and mindfulness practice.

The specific themes addressed in the program are: Class 1: Automatic Pilot, Class 2: Dealing with Barriers, Class 3: Mindfulness of the Breath, Class 4: Staying Present, Class 5: Allowing and Letting Be, Class 6: Thoughts are Not Facts, Class 7: How Can I Best Take Care of Myself, Class 8: Using What's Been Learned to Deal with Future Moods.

Over the eight weeks of the program, the practices help you:

to become familiar with the workings of your mind.

to notice the times when you are at risk of getting caught in old habits of mind that re-activate downward mood spirals.

to explore ways of releasing yourself from those old habits and, if you choose, enter a different way of being.

to put you in touch with a different way of knowing yourself and the world.

to notice small beauties and pleasures in the world around you instead of living in your head.

to be kind to yourself instead of wishing things were different all the time, or driving yourself to meet impossible goals.

to find a way so you don't have to battle with yourself all the time.

to accept yourself as you are, rather than judging yourself all the time

---
2015-2016 Programs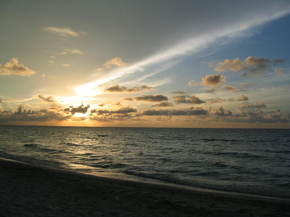 Dates for Winter 2015:
Evening Classes: 6:30pm-8:30pm (Wednesday, January 6-February 24, 2016)
Registration Deadline: December 15, 2015

Cost: Adults $495, Students/Seniors $425 (HST Included). To Reserve your spot, a $50 non-refundable deposit is required and included towards your program fees.

*The MBCT Program is not covered under OHIP. However, portions of the program may be covered by private health insurance. Please contact your health insurance provider for more details. Our goal is to the make the MBCT Program available to those who can benefit without regard to ability to pay. Alternative payment options and sliding scale based on family income may be considered. For more information, please contact us at info@mindfulbodyworks.ca
---
---