Mindful Assistance Program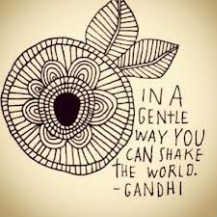 The Mindful Assistance Program (MAP) provides financial assistance for individuals to participate in classes at Mindful BodyWorks they could not otherwise afford. Our goal is to make memberships available to those who can benefit without regard to ability to pay. We have a limited number of memberships available per year. Anyone interested in applying for the Mindful Assistance Program (MAP) can complete the following online application below. Once your application has been reviewed, we will set up an appointment for you to receive an in person assessment of your financial situation. All information provided will be completely confidential.

Who is Eligible for MAP? Individuals whose financial circumstances make them unable to pay the full fee for a General Membership.

How much financial assistance will be provided? Everyone is required to pay a portion of the monthly fee. However, some people are able to pay more while other pay less. We consider everyone's unique circumstance individually. If your financial circumstance changes during the course of your membership, we kindly ask that inform the studio so adjustments can be made or we can make the MAP membership available for another person.

What is my minimum commitment to MAP? Six months, with option of renewal after 12 months upon assessment of your financial status.

---