Karma Classes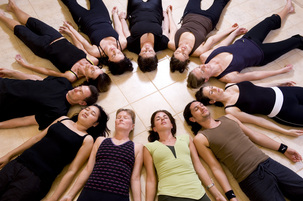 In the spirit of giving and connecting with our community in Toronto and abroad, Karma Classes are fundraisers for charities. We suggest a $5 donation from MB members, and $7 donation from non-members, but you can always donate more (or less) depending on your ability to do so. Karma classes are a great way for you to strengthen your practice while also donating to a worthy cause.
In the month of October 2013, all donations collected will help support
The Canadian Pulmonary Fibrosis Foundation..
."Because breathing should never be hard work." For more information about the foundation's cause, please visit:
www.cpff.ca
---