Get Unstuck & Get Empowered with Natalia Ria: Sat. March 9th, 2013 (1pm-3pm)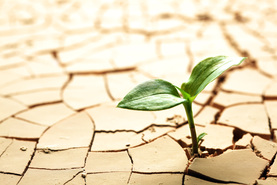 Learn simple and powerful tools to help you move past the mental and emotional
blocks that keep you stuck in limiting patterns. In the first part of the workshop, we will explore the interplay between beliefs, emotions, the energy system and the body for a thorough understanding of the mind-body connection, the brain and the dynamics of the subconscious/conscious mind. In the second part, you will learn how to effectively identify and shift limiting beliefs and learn a proven technique to release emotional and physical distress such as fear, aches, pains, anxiety, sadness, frustration and so much more. At the end of this workshop, you will be able to:

Identify and shift limiting beliefs
Understand the conscious and subconscious mind and the role it plays in your life
Cope with fear & move through inner blocks
Have a clear understanding of the mind-body connection
Release negative emotions and distress
Increase self-confidence and disempower negative self-talk
Feel empowered and well equipped with one of the most groundbreaking
techniques of our time to make positive changes in your life
DATE: Saturday March 9th, 2013 from 1pm-3pm
Instructor: Natalia Ria
Registration Deadline: March 7th, 2013

To Register, please complete the following registration from and a member of our staff will contact you with payment details.





---
Workshop Participant Feedback

Wonderful workshop. It was truly a great session, I was amazed at the energy
that was in the room and learning about EFT. The technique you showed us on how to overcome "our thing" really and truly works !!! I am so relieved and light now that when I walk I seem to be skipping along. I have started to use the EFT technique whenever I feel angry or anxious, and each time I have felt I sense of relief and lightness. Thank you, thank you for a wonderful
experience.'-Janet
'
I feel a lot more open and empowered to make positive changes in my
life.'-Anon

'I came to find a tool that would help me free myself from negative
feelings, continuous worries and allow me to rediscover myself 'unchained' to
daily frustrations. Natalia is more than I expected. The connection you feel
with her and the confidence she brings to you to start using EFT is
unbelievable! I left the seminar feeling stronger! Thank you,
Natalia!-Alina D.

I wasn't sure what I was looking for-I had my wishes. This workshop
completely changed the way I think and feel towards my journey in life. It was a beautiful workshop and you helped me immensely. Achieving peace and calm in life is simpler than I expected. I really enjoyed this and glad I came. Thank you.'-Roxanne

'I thoroughly enjoyed today and felt as though I now have very good
strategies for releasing my emotional blocks. Thank you! I felt the delivery of
the information was well done. I enjoyed the participation of the techniques and will definitely use them a lot!'-Lynn