Frequently Asked Questions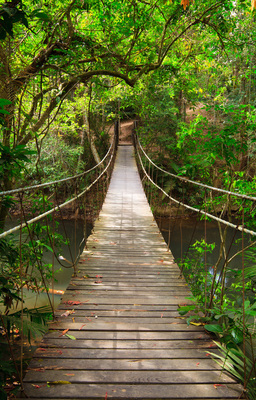 What is "Mindfulness"?
Mindfulness is a way of learning to relate directly to whatever is happening in your life, with self-compassion, awareness and openness. It is a way of taking charge of your life and a way of doing something for yourself that no one else can do for you as you work with your own stress, pain, illness, and the challenges and demands of everyday life.
How should I dress for class?
Dress comfortably and wear breathable, lightweight and stretchy clothing.
What to bring to class?
Bring a towel, a mat and a water bottle. We have shower facilities you can use after each class and a filtered water system to help you re-hydrate. If you plan to practice on a regular basis, we recommend that you bring your own mat for hygienic reasons. If this is your first time and you don't have your own mat, we have mats you can rent for $2 and water jars can be rented for $1. We also have eco-friendly and professional mats for sale in our reception area.
Do I need to be flexible to attend Yoga or Pilates classes?
Absolutely not! Yoga, Pilates and all of the other classes offered at Mindful BodyWorks is a personal, non-judgemental and non-competitive practice. There are no pre-requisites to starting your practice other than to have an open mind. Regardless of your current flexibility, fitness-level or age, through time and dedication you will develop the strength and skills required to be physically and emotionally healthy.
How often should I attend classes to obtain optimal results?
Yoga and Mindfulness Meditation is designed to be practiced on a daily basis. The commitment and ongoing practice will allow you to witness your progress over time, maintain the benefits of each discipline and deepen your practice. Inconsistent practice may delay your progress and can often cause frustration. We understand that it may be difficult to practice on a daily basis. However, we recommend that if you are not able to attend daily, as best you can, place 20-30 minutes aside each day for your own personal practice in order for you to obtain optimal health results.
Do you have beginner and introductory classes?
We offer a variety of beginner classes in Hatha, Vinyasa, and Ashtanga Yoga. Please check
our schedule
for class times.
The introductory classes allow students to learn about the basic and essential postures.
I've never taken these types of classes before, how will I know which class is right for me?
Every student has unique needs and it is essential for you to know your physical limits and to stay within them. We encourage all of our students to speak to instructors in advance to determine what their aims are for practicing a particular modality (e.g. Yoga, Pilates, Mindfulness Meditation) and to learn about the physical and emotional demands. We also recommend that you go slowly at the beginning. All of our classes are non-competitive, therefore learn the basics first before you attempt more ambitious postures. If there is an exercise you do not understand, do not hesitate to ask your instructor to clarify and remember to listen to your body.