Ethics & Code of Conduct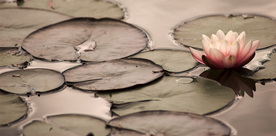 Everything Mindful BodyWorks achieves is pursued with commitment to a set of core values: Caring, Compassion, Collaboration, Commitment, Genuineness, Generosity, Harmony, Honesty, Openness and above all Mindfulness. These values are held in high regard as they serve as a guide for teaching, decision-making, and professional practice. Our instructors, volunteers and staff are firmly committed to ethical practice and to embrace open and honest relationships with their colleagues and students.


Ethical Principals for Instructors

1. Acting with Integrity means acting as a responsible member of the organization and community; behaving in an open and honest manner, and abstaining from deceptive acts and practices.

2. Limits to Scope of Practice means not falsely representing ones skills or scope of practice and if necessary, referring students to seek alternative instruction, advice, treatment or direction.

3. Enhancing the Workplace Environment means fostering an environment that respects the dignity and values of all people; and working collectively to provide excellent teaching and care.

4. Providing a Safe Learning Environment means cultivating a safe, non-judgemental, honest, healthy and compassionate environment where all students and instructors regardless of age, physical limitations, race, gender, ethnicity, religion or sexual orientation feel welcome.

5. Ensuring Privacy and Confidentiality means protecting the confidentiality, privacy and security of the personal information of students and colleagues.

6. Complying with Legislation means respecting all provincial and national laws pertaining to the business of Yoga, Pilates, Tai Chi, Qi Gong & Meditation.



Code of Conduct For Members/Students

In order to guarantee that each student receives the best experience possible, Mindful BodyWorks requests that everyone respects the etiquette of our classes:

1. First time students should arrive at least 15 minutes before the start of their first class to register. We cannot guarantee entry should students arrive late or close to the start of class.

2. All classes begin and end on time. Instructors start each class on time to demonstrate their respect for the practice and they end each practice on time to show respect to their students. As such, please arrive before the start of class and prepare to stay the entire time. Latecomers will not be permitted into class.

3. Please remove your shoes/boots when entering the studio and refrain from wearing heavy perfumes.

4. No use of cell phones or pagers in the studio. Please turn them off before entering.

5. No hats or baseball caps. Bandanas and sweatbands are accepted.

6. No food, gum or candy in the teaching rooms. Water is accepted.

7. Limit your postures to poses and techniques that are being guided by your instructors. Listen to your body and do not hesitate to go into a resting pose should you require to do so.

8. Please inform your instructor about current health issues or injuries.

9. Please speak and listen mindfully to your instructors and fellow students.

10. Treat everyone with respect, care, compassion and non-judgementally.

11. Be open, have fun and above all practice each class mindfully and with intent.