Empowered Self: Self-Care for Stress Less Living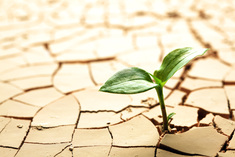 Are you looking for powerful & practical tools to relieve Stress, Tension & Anxiety?Do you want to find relief from CHRONIC PAIN and prevent the onset of DIS-EASE?Do you want to TAKE CHARGE of your MENTAL, EMOTIONAL & PHYSICAL HEALTH?Do you want to RECLAIM your sense of BALANCE, PEACE & WELL-BEING?
If your answer is YES, join Natalia Ria for an empowering workshop that explores the latest research about STRESS from the fields of Neuroscience, Psychology, Mindfulness Meditation & Restorative Yoga. Learn everything you need to know about STRESS and gain the most powerful, practical and easy tools to counter STRESS and bring BALANCE, HEALING & VITALITY to your mind-body network.
This workshop consists of lecture-style and practical components. In the first part of the workshop, you will explore:
What is the Stress Response
The effects of stress on your Body & Mind
The psychological factors of stress
Relief and prevention of unwanted physical and emotional imbalances
A new perspective on 'Health'

Stress-Less Living Roadmap
Easy & Practical stress management tools
In the second part, you will dive deep into a guided practice of Stress-Less Living through:
Guided Imagery
Mindfulness Meditation
Restorative Yoga
Interactive Exercises

Breath Work
At the end of this workshop, you will have a clear understanding of stress and have an empowering tool set to BRING PEACE TO YOUR MIND, VITALITY TO YOUR BODY and BALANCE TO YOUR EMOTIONS for an overall sense of WELL-BEING.
DATE:Saturday Oct 5, 1-4pmInstructor: Natalia Ria
Cost: $60, Members receive 10% OffRegistration Deadline: Oct. 2nd, 2013
---