CHRISTINE FELSTEAD'S YOGA FOR RUNNERS: Sunday Sept. 22nd, 2013 at 1pm-3pm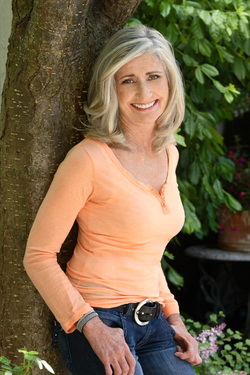 Sore hips, tight hamstrings, stiff lower back? These symptoms are common among most athletic bodies and these '
hot spots'
and can lead to frustration, injury or mere aches and pains. Yoga will eliminate many of these nagging issues while restoring balance and symmetry to your body. Learn how incorporating yoga into your fitness regimen can make you stronger, less prone to injury, improve your athletic performance and make you look and feel better too! This session will introduce you to Christine Felstead's Yoga for Runners™ - a yoga program that targets body issues common to runners and endurance athletes. The workshop content will be tailored to the specific needs of the group but will include: core and upper body strength; balancing strength in the legs; hips and hamstrings. YOGA EXPERIENCE IS NOT REQUIRED...just a spirit of fun and challenge!
Christine Felstead has successfully married her twin passions for yoga and running to develop a yoga program designed specifically for runners. Christine pioneered the development of Yoga for Runners and today is the leading authority on the practice.
She has spoken at several international conferences, and written about the program in numerous publications. Her DVDs,
The Essentials: Beginner Program
and newly released
Intermediate Program
are best-sellers and has helped spread her work globally.
In December 2013, her first book, Yoga for Runners, will be launched.
For further background, visit:
www.yogaforrunners.com
DATE: SEPTEMBER 22, 2013 AT 1PM-3PM
COST: $45 +HST (Members receive 10% OFF)

Registration Deadline:
September 20th, 2013
---