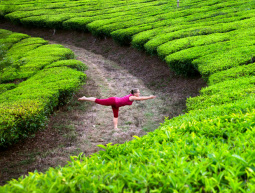 30 DAY SPRING FORWARD CHALLENGE:
Challenge yourself to 30 consecutive days of Yoga, Pilates or Mindfulness Meditation and discover what a consistent practice can offer you. Proven benefits of a consistent practice include: increased strength, improved flexibility, improve sleep, stress reduction, possible weight loss, improved focus and concentration, increased energy and immune system.
Purchase a 30 Day Spring Forward Challenge membership for
$99
before
April 1st, 2014
and receive unlimited Yoga, Pilates or Mindfulness Meditation Classes. Space is limited to 25 students.
Prizes will be awarded to TOP three attendees:
1st Place: One Month Unlimited Classes, Manduka Eko Mat, Cork Block & Strap ($230 Value)
2nd Place: 5 Class Pass, Manduka Hand Towel and Mini Mat Cleaner ($90 Value)
3rd Place: 3 Class Pass, Manduka Hand Towel ($60 Value)
Below are some tips to help you become successful during the 30 Day Spring Forward Challenge:
Track your progress and be accountable for your practice. Record your practice dates, including how you felt emotionally and physically.
Plan your schedule ahead of time and prioritize your life. Examine your current routine and activities and determine what is essential in your life and what you can let go. For instance, minimizing your time watching TV to surfing on the internet so that you can dedicate more time to your practice.
Try different times, class types and teachers. Be open to new experiences and allow for change to take place.
Listen to your body to prevent physical injury.
Be compassionate to yourself. As best as you can, do not be discouraged if you miss a few classes. Remember you can always take another class or start again the next day.
Please Note:
30 Day Spring Forward Challenge memberships cannot be combined with any other offer

Challenge takes places between April 1-30th, 2014 and cannot be extended until a later date.
---