30 Day Mindful Living Health Challenge: Beginning January 8th, 2014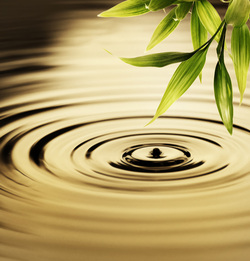 Mindfulness is the energy of being aware and awake to the present moment. It is the continuous practice of touching life deeply in every moment of daily life.
To be mindful is to be truly alive, present and at one with those around you and with what you are doing. On
Sunday January 5th, 2014,
Mindful BodyWorks will be inviting all of our current and new students to join us in practicing 30
Days of Mindful Living Health Challenge.
During this challenge, participants will be invited to implement 15 to 30 minutes or more per day doing normal activities: Exercising (Yoga, Pilates, Running, or Biking etc), Walking, Sitting, Eating, or Working except now we learn to do them with mindfulness- with an awareness that we are doing it.
We practice mindfulness throughout every moment of the day and not just at the studio, but also in the kitchen, at work, on the streets, in our bedrooms and on the path leading from one place to another. As you practice mindfulness continuously, you will become more relaxed, joyful, open-minded and compassionate towards yourself and others.
Benefits of Mindfulness:
Stress Reduction
Reduced Rumination

Less Emotional Reactivity
Improve concentration, working memory cognitive flexibility and attentional functioning

Relationship Satisfaction: the ability to respond well to relationship stress and the skill in communicating one's emotions to a partner
Enhance self-insight, morality, intuition and fear modulation
Increased immune functioning and overall physical health
Improvements with Sleep

What is involved?
For 30 days in a row, with a few rest days mixed in, you practice activities mindfully for the amount of time listed below:
Day 1-8: 15 minutes or more per day
Day 9-15: 20 minutes or more per day
Day 16-22: 25 minutes or more per day
Day 23-30: 30 minutes or more per day

Attend classes (Yoga, Pilates, Mindfulness Meditation) two to three times per week at Mindful BodyWorks. If you cannot attend more than one class per week, you are encouraged to do anything else that gets you moving! Some examples include: Walking, running, cycling, skiing, team sports (hockey, basketball, badminton) etc. Remember, it's not about being an athlete, it's about being mindful and active!

Mindful Eating once per day for minimum of 15 minutes and making healthier food choices. For instance, consuming 5-10 serving of fruits/vegetables per day, reducing consumption of caffeine (1-2 cups maximum per day), and reducing alcohol intake.

Sample:
Day 1-8: 15 minutes of mindfulness meditation, mindful eating or working mindfully.
Day 9-15: 20 minutes of mindful walking, mindfully cleaning the house, or 10 minutes of drinking tea & 10 minutes of sitting meditation
Day 23-30: 30 minutes of Mindful Working (e.g. washing dishes, typing on the computer, mopping house etc.)

Combination is endless, as long as you learn to do each activity with mindfulness
Support from Mindful BodyWorks for Participants who Register:
Receive daily mindfulness tips and inspiration to help you on your mindful path to a healthier life.
*Receive 30 minute consult with Chau Du, Director of Mindful BodyWorks to determine your mindful living health goals and how to achieve them ($60 Value).
All students who register will also receive: Unlimited participation for classes at Mindful BodyWorks between January 8th to February 6th, 2014 ($120 Value); Guided Meditation CD; Paper/Electronic Records to help you keep track of your daily mindfulness activities; Journal for Reflective Writing, and Mindfulness Organic T-Shirt ($30 Value, which you will receive at the end of the challenge).
* Participants must register in advance for an individual consult. Please view schedule at front desk.
Registration Fees:
New Students & Class Pass Holders: $99 +HST
Auto-Renew Monthly Members: $29 + HST
Deadline for Registration: Tuesday January 7th, 2014

---